STEP 1:
Go to liveformhq.com website and click to the signup button shown on the right side of the header in orange color.
There are three input elements, enter your email id danny@mailinator.com and password respectively, as shown below.
---
STEP 2:
You will be confirmed by a message sent to your email id.
In this scenario danny@mailinator.com will be sent a mail with instructions.
---
STEP 3:
A field for New Form will be shown, here you can enter any form name that you want to create.

For example Contact Us is form name that you want to create.
Click Create Form button and a form will be created.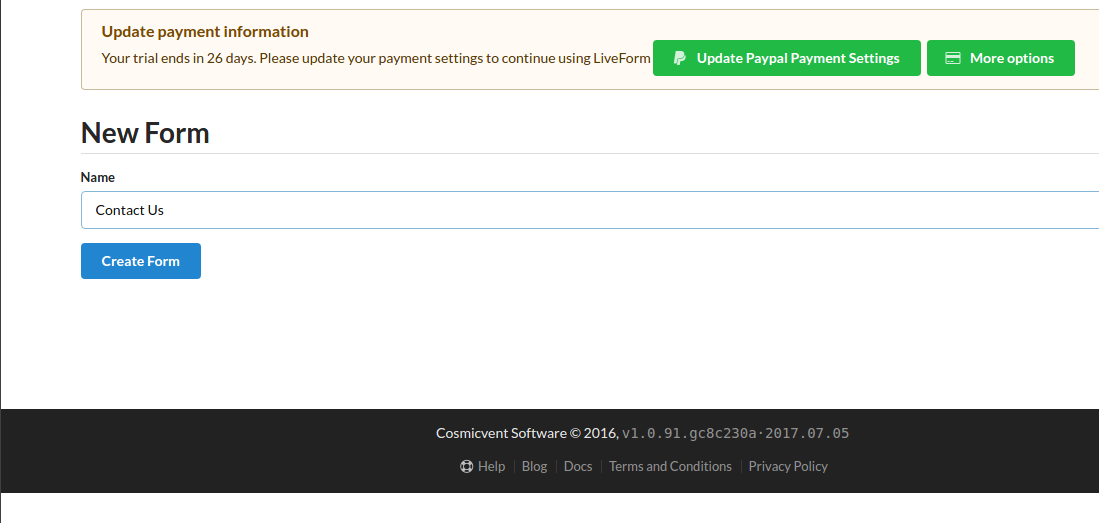 ---
STEP 4:
After the form is created a notification message is shown at the top.
You will be provided with a wide range of options from Messages to Edit…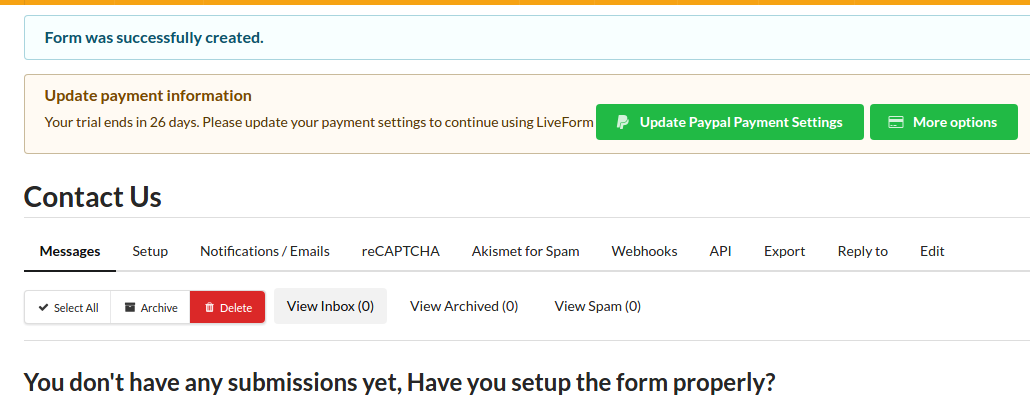 For first time setup click the option Setup in the bar and you will be forwarded to a page with an example form as shown.

If you already have a form then all you have to do is change the form's action and method attributes.
<form action="https://liveformhq.com/form/bdd19515-fcc7-4e27-a3a3-c28958f7e708" method="POST" accept-charset="utf-8">
...form code which is already present or created one as per your requirements….
</form>

You can add any number….
One such form with name and email fields is created as an example.
Copy the code and paste in the file in your computer.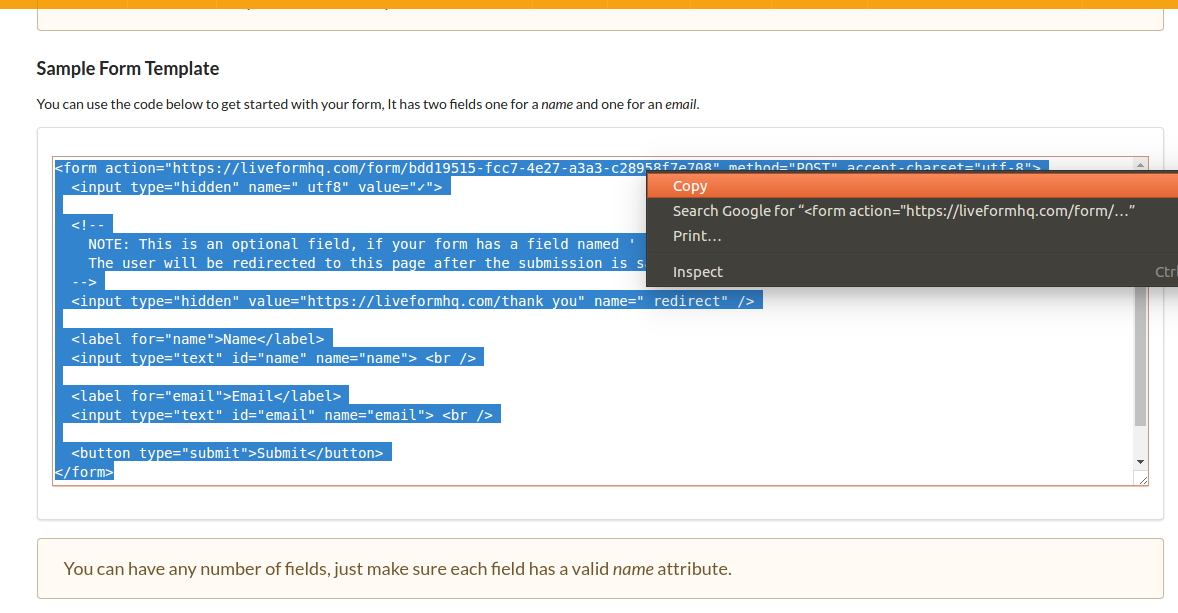 ---
STEP 5:
Browse to the file path in your favourite browser and submit the form as shown.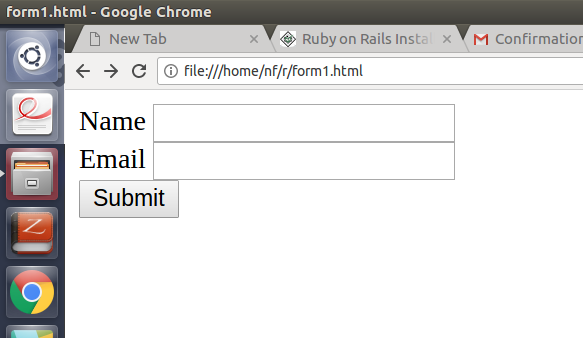 Enter the fields as in our example the name of the person to contact is Amanda Fatima and the email id is amandafatima@gmail.com .
Click submit button and a message will be sent to you.
Any one can browse and thereby enter the information and create messages.

*You will be redirected to a "Thank You" page after submitting the form.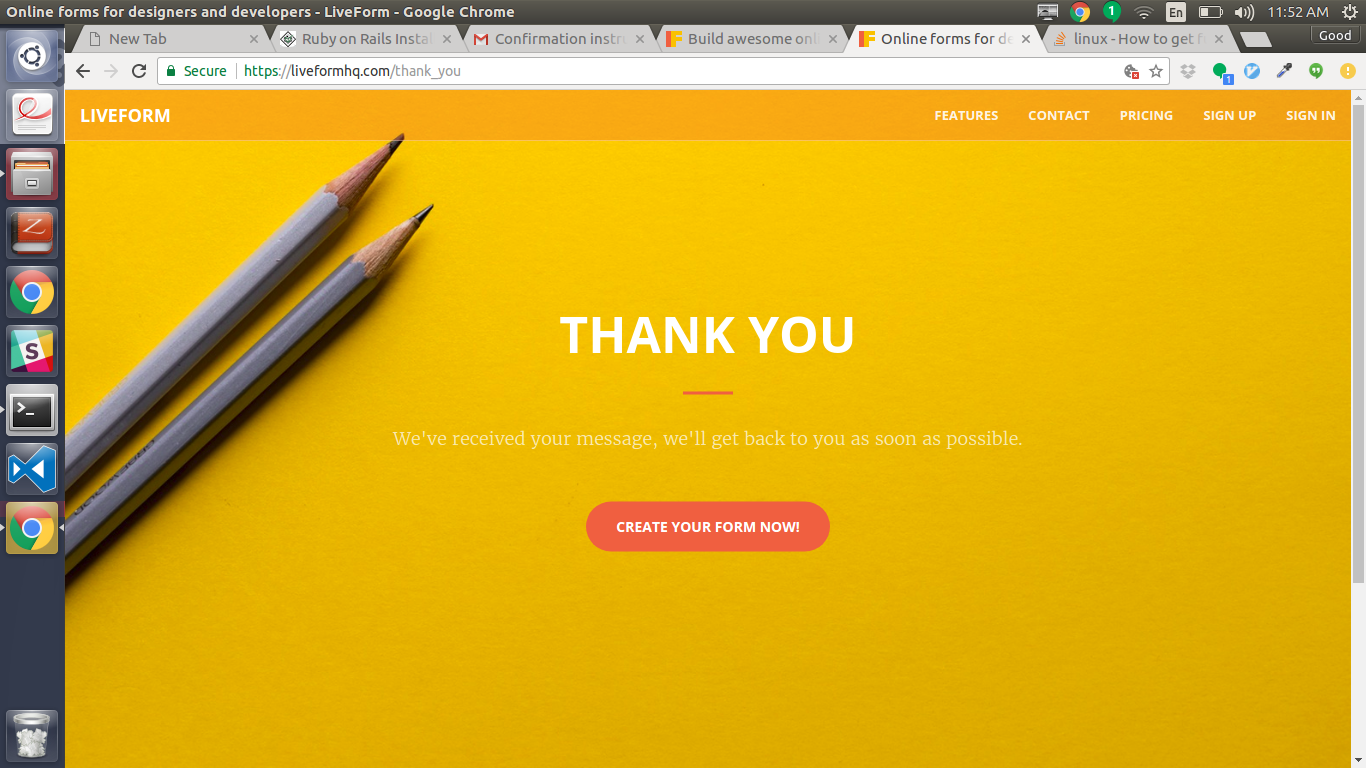 When you sign in to your account at liveformhq.com a series of all the messages will be shown in the Messages tab of your particular form

That's it! You have created a form and anyone can post it so that you can check it!